Testimonials
A selection of testimonials from some recent projects.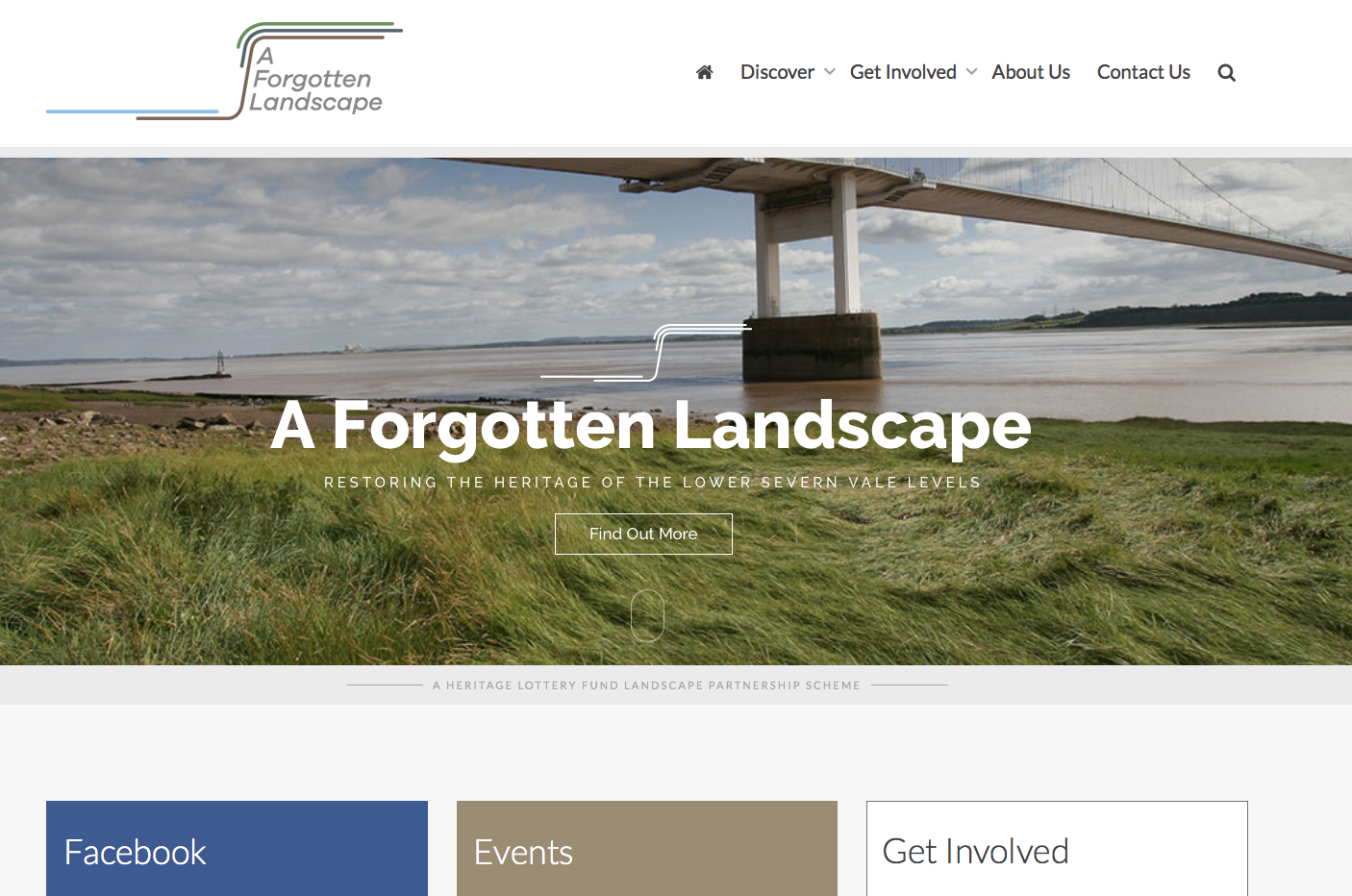 Commissioning for South Gloucestershire Council
"When A Forgotten Landscape (a HLF-funded Landscape Partnership Scheme) set out to replace our website we did so with big aims: to encourage access to and engagement with a diverse estuarine-edge landscape that is often overlooked. We needed to present our complex programme of over 60 individual projects in a way that spoke to the widest range of people possible, promoting the natural and cultural heritage of the area and providing information of interest to ensure the conservation of this.
"Zoe was engaged as project manager recruiting and overseeing two teams of content creation and design/build consultants. Her professional and approachable manner was a huge asset as we negotiated the needs of the AFL partnership, consultants and the general public. A project of this scale and complexity is no mean feat, but Zoe was a steady guide to the project from outset to completion – always calm under pressure and a thoughtful negotiator. The end result was a website that exceeded expectations and will make our core outreach aims much easier."
Rebecca Bennett, Project Manager: A Forgotten Landscape
Support to boost performance
"We knew we needed some expert help with our community engagement and communications strategy. We approached Zoe because of her experience in the NHS - we also need to know how to talk to services in a way that guarantees impact and influence.
"We had a detailed consultation meeting and Zoe is now providing focussed mentoring sessions.
"She has helped us sharpen our thinking, and our reporting. We now have loads of great tips on effective communications across a range of platforms.
"We are very happy with the advice and support we have received."
— Carol Clarke, Manager, Healthwatch Isles of Scilly
Collaborative project management
"Zoe at Caxton Communications is a pleasure to work with and her skills as a project manager should not be underestimated. Having worked with her on a large Heritage Lottery funded project we were impressed with her attention to detail, her approachability in times of pressure and above all her excellent communication, bringing a diverse team of co-workers together to create a dynamic and effective working environment. I would happily entrust any future project to her management in the knowledge that she will keep everything on track, address problems quickly and efficiently, and deliver the project goal."
Rachel Simpson, Artychoke (contractor on A Forgotten Landscape)